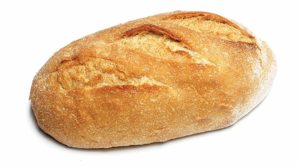 Ever had that bloated, sluggish feeling after eating standard bread? Maybe you're searching for bread that keeps you energised and fuller for longer?
That's where our naturally leavened sourdough can help. Here's why:
Your gut will thank you
Our dough rests and ferments for hours before baking.
This helps the bacteria to thrive on the nutrient-rich flour and mineral-rich salt. It also helps the flour and protein to break down.
The result is bread that's much easier to digest, boosts your gut health and enhances your entire immune system.
It's a nutritious powerhouse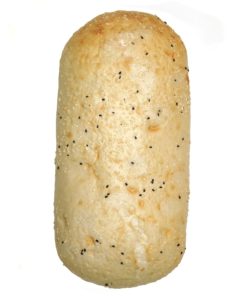 We only use the finest certified organic wholegrain flour, a fantastic source of natural fibre, calcium, phosphorous, magnesium, iron and zinc. Stone ground to keep the goodness locked in.
Unlike standard processed flours, it doesn't need enriching. It's perfect the way it is.
Stone grinding is also slower. This protects the loss of precious vitamins, particularly vitamin E, which boosts your immunity, lowers inflammation and gives your skin a healthier glow.
Thanks to our long fermentation process, you'll also get the highest availability and absorption of all these goodies.
You might not know…
Unlike most other bread, sourdough has staying power.
You can take time to savour it – the longer production process means that it has a longer shelf life. But, just quietly, we doubt you wait that long to finish it.
But what about the flavour?
It's simple: artisan techniques do lead to a much more delicious bread.
Once you try it, you won't want to go back. Find your nearest Sol Breads stockist today.