Our naturally leavened artisan organic sourdough is what we are famous for, available in a variety of styles and flavours. Our sourdoughs are heavily rested, and stone baked to ensure you enjoy it to the very last bite.
Free from commercial yeast, this loaf is hand crafted and risen using only natural fermentation techniques.
Only a select few are available through the online shop, but rest assured the rest can be purchased from your local stockist.
Our range of sourdoughs:
Multigrain Pane De Casa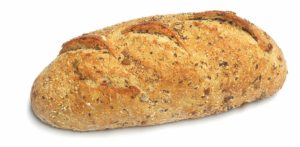 ◦ Packed with the goodness of grains, this sourdough goes well with dips or hummus.
◦ Contains Organic Wholegrain Flour, Organic Grains and Organic Wheat Bran.
Campagne
◦ Soft, light loaf with an open structure – a delicious alternative to traditional white bread.
◦ Contains Organic Wholegrain Flour and Organic Wheat Bran
Country Loaf
◦ Enjoyed fresh or toasted, a taste of sour notes is present in every bite. Served with any meal through the day, enjoyed by all, will leave you wanting more.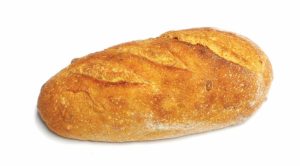 Olive & Thyme
◦ Packed with juicy Kalamata olives and Thyme.
◦ Contains Organic Wholegrain Flour, Olives, Organic Wheat Bran and Thyme.
Super Seed
◦ Exactly what the name says, this loaf is packed with Organic Wholegrain flour, Organic Grains, Poppy Seeds, Sunflower Kernels and Sesame Seeds.
Hemp seed
◦ Hemp bread is high in protein, healthy fats, good anti-oxidants and a perfect choice to enjoy as a healthier option. It's soft in texture, rich in taste and a dense nutty undertone flavour.
Pumpkin and Pepita
◦ The pumpkin is delivered fresh every morning, roasted, and added to our sourdough, this loaf is packed with Organic goodness.
Pugliese White Cob
◦ Soft white Italian sourdough Loaf enriched with olive oil.
Light Rye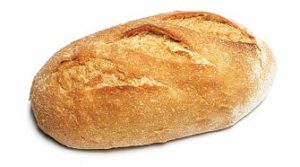 ◦ Made with 100% wholegrain rye, natural goodness and three types of fibre can help with digestive balance.
Walnut Vienna
◦ Made with the goodness of Wholegrain Flour, Rye flour and Walnuts.
Dark Sour Quinoa
◦ Get all the health benefits of sourdough plus Quinoa! High in protein and one of the few plant foods that contain all nine essential amino acids. It is also high in fibre, magnesium, B vitamins, iron, potassium, calcium, phosphorus, vitamin E and various beneficial antioxidants.
Fruit Boule or Fruit Loaf
◦ Made with Organic Whole Figs, Sultanas, Dates, Organic Wholegrain Flour, Poppy Seeds and finished off with Cinnamon.